Sorry, this item has been sold.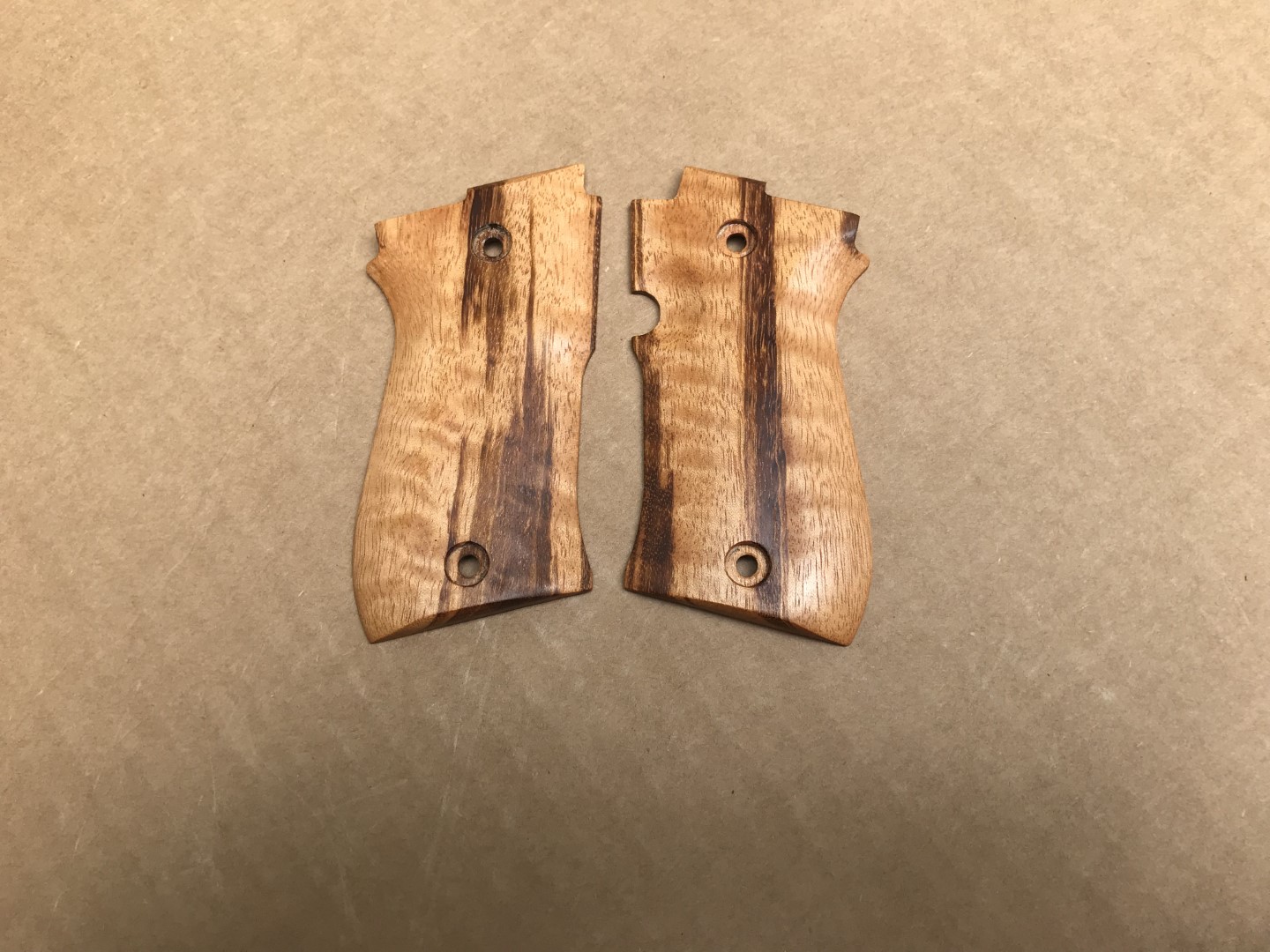 Tags
About
GRIPS only. Pistol is not for sale.
A glossy set of grips for the Beretta 85F or 85FS.
The piece of Goncalo these came from obviously has striking contrast in it, but what I really like are the curls in the grain that shimmer slightly when turning the grips in the light. It's hard to get a picture that shows that well.
These are for the 85F/FS models only, with short bushings for the grip screws. The 85BB has taller bushings and will not fit these grips without modifications.
I can also checker these for $20.
Additional Photos (click on any picture for a larger view)