$55.00 with free shipping within USA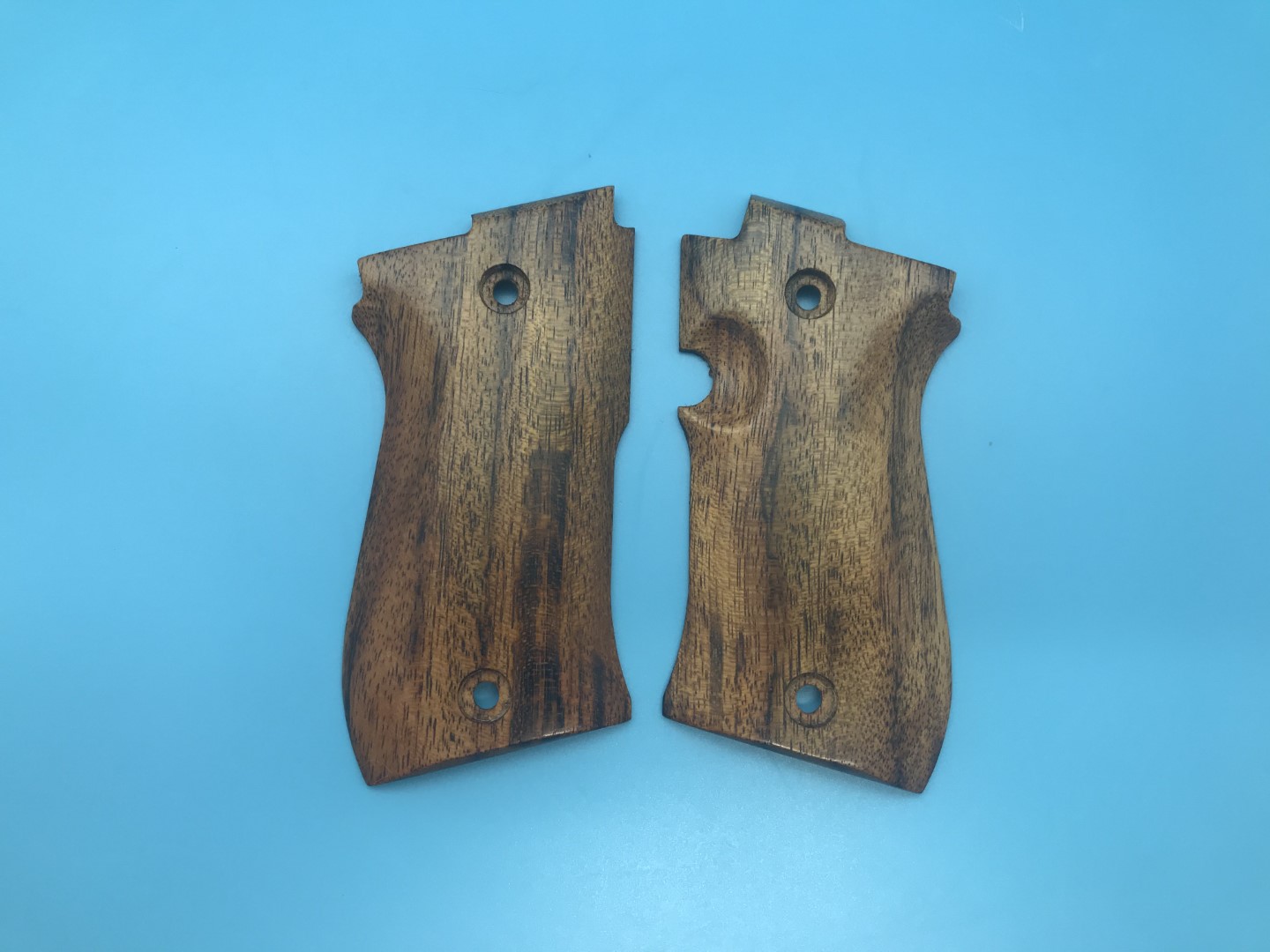 Tags
About
GRIPS only. Pistol is not for sale.
A glossy set of grips for the Beretta 85F or 85FS.
These are beautiful Goncalo Alves.
These are for the 85F/FS models only, with short bushings for the grip screws.
The 85BB and older models have taller bushings and will not fit these grips.
Additional Photos (click on any picture for a larger view)