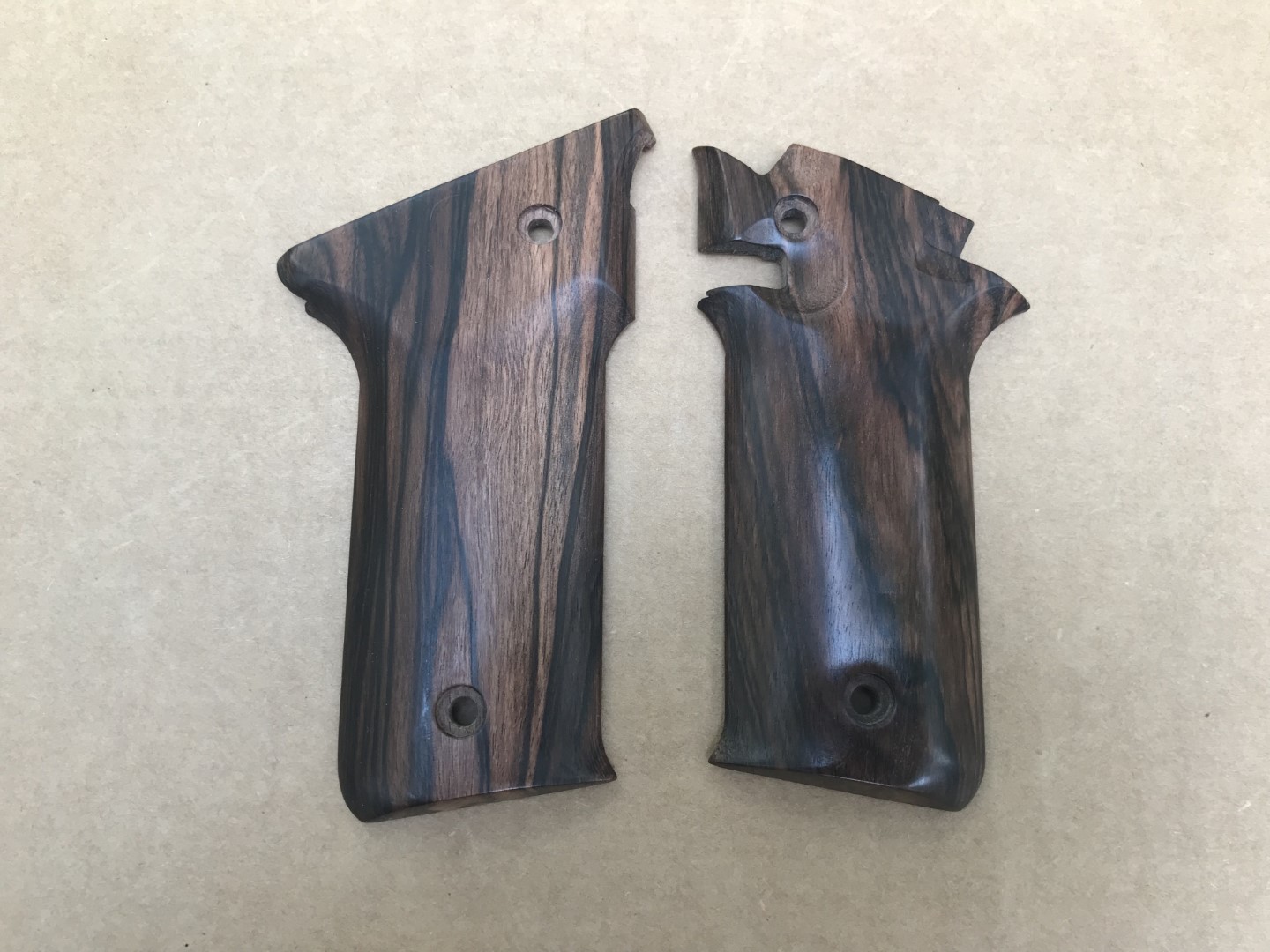 Tags
About
GRIPS only. Pistol is not for sale.
A set of grips for the Benelli B76. These will also fit the B82 and likely other models like the B77 and B80.
The wood is macassar ebony, a dark (but not solid black) wood that is very hard, strong, and difficult to obtain in large quantities. The grips have been polished to 1500 grit and waxed.
I can add checkering to these for an additional charge of $10 and a 1 week delay in shipping.
Additional Photos (click on any picture for a larger view)