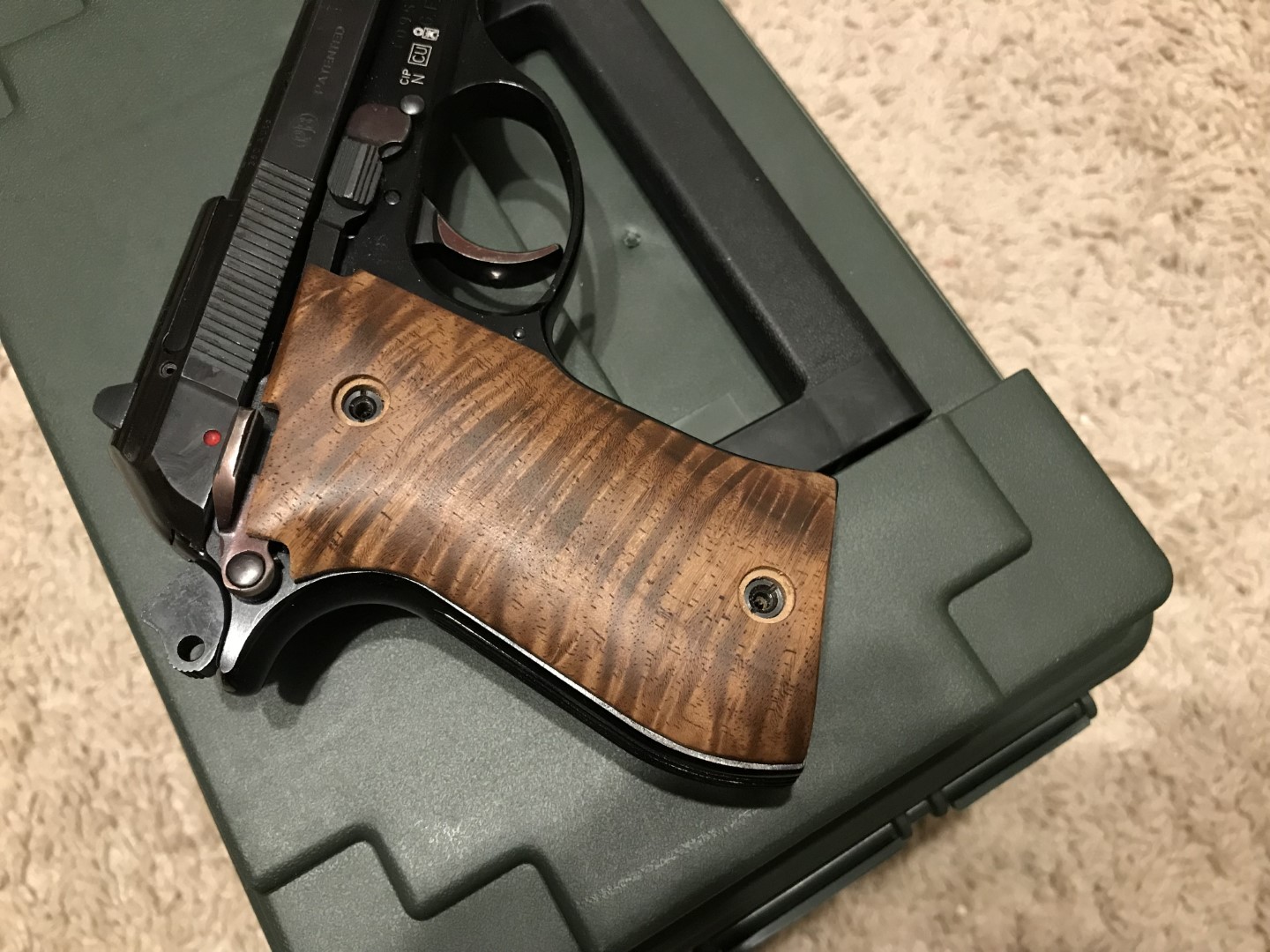 Tags
About
GRIPS only. Pistol is not for sale.
A set of grips for the Beretta 85BB, 85F, or 85FS.
Made on request for T.M.
Pictures show the grips wiped with mineral spirts to temporarily show wood color as it would appear if a clear finish were applied (like BLO or Tru-Oil). Grips will be delivered with no finish applied, and when dry the wood looks lighter than this.
Grips will be shipped with scrap pieces for finish testing.
Additional Photos (click on any picture for a larger view)