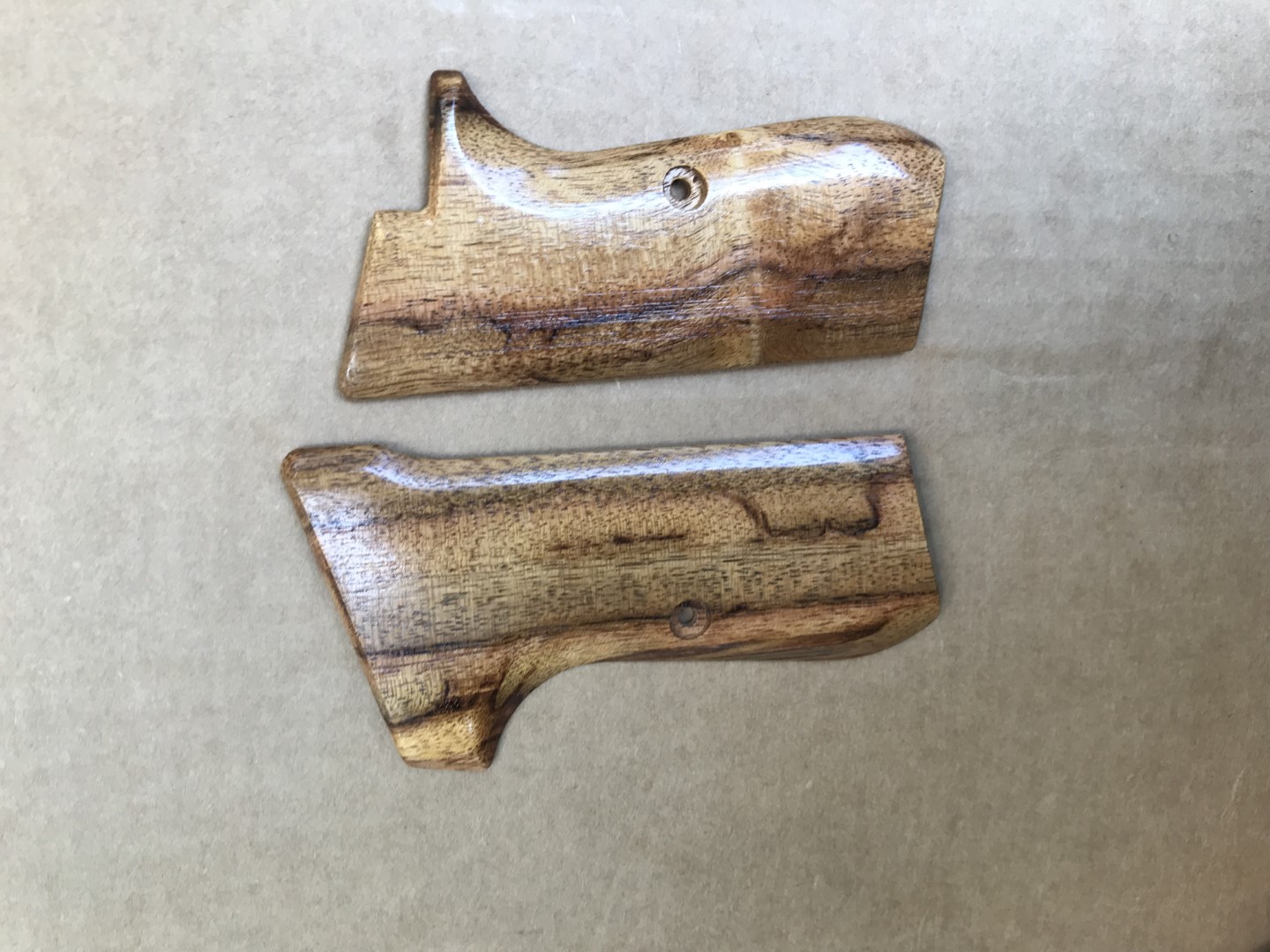 Tags
About
GRIPS only. Pistol is not for sale.
A glossy set of beautifully figured Goncalo Alves grips for the P.One.
These are thin grips, similar in thickness to the factory plastic grips if not very slightly thinner. The relief in the right panel around the trigger bar/disconnector has been redesigned from the factory grips to maximize the amount of material in that area.
I can add 20 LPI checkering to these for an additional cost of $20 and 1-2 weeks delay before shipping to apply a new finish over the checkered areas. Send me an email.
These grips fit the Bernardelli P.One full-size pistol only.
They will not fit the P.One Compact, or any P018 models.
If you have a P018S, the mag catch area is different. I suspect I can make grips for you but I don't have one to check. Email me if you are interested.
Additional Photos (click on any picture for a larger view)