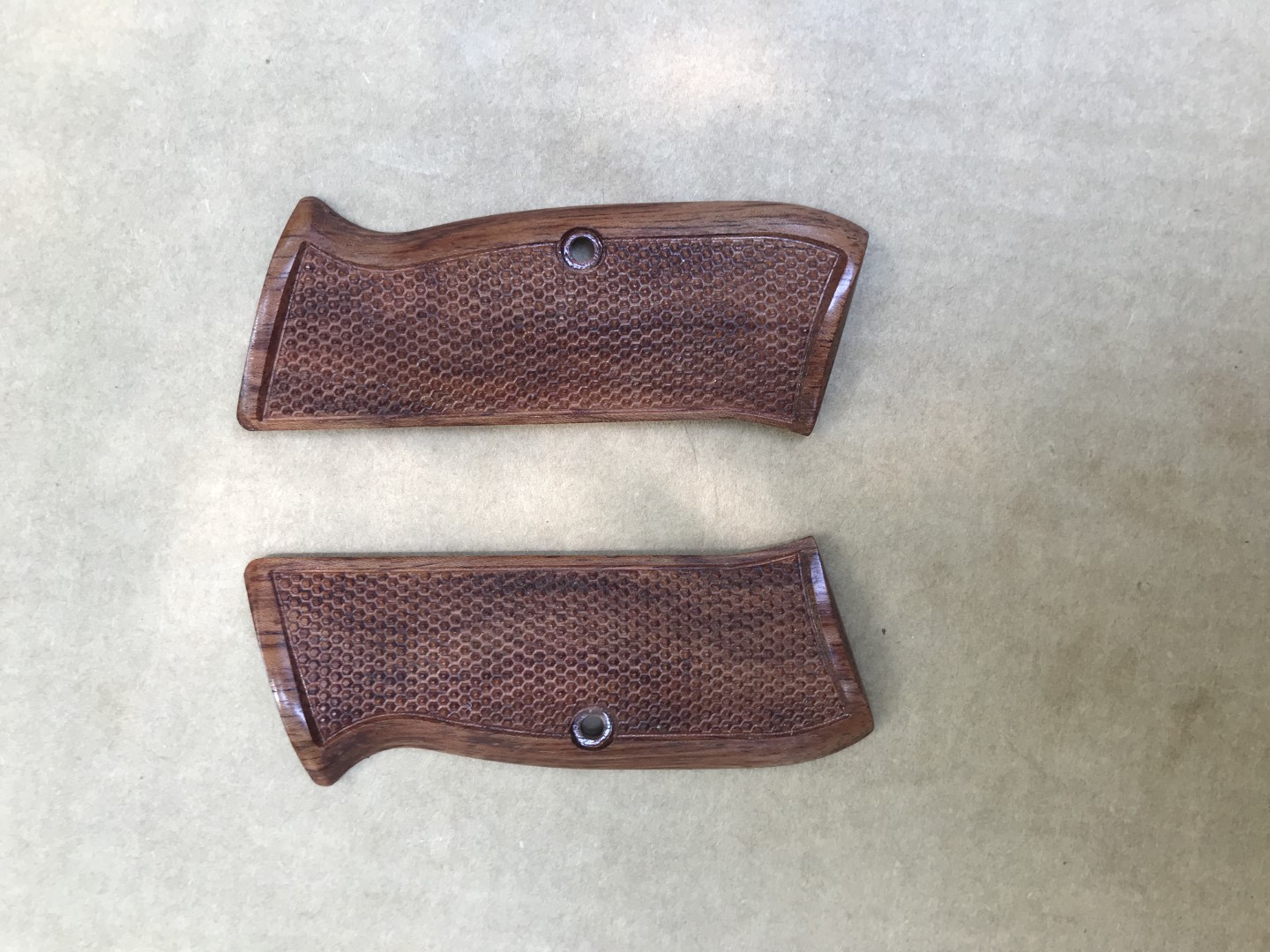 Tags
About
GRIPS only. Pistol is not for sale.
THIS IS A BLEMISHED ITEM OFFERED AT A DISCOUNT WITH NO REFUND OR REPLACEMENT POLICY
A set of hex pattern Bubinga grips for the CZ-75 series (including 75B and 85B).
These are my initial design modeled after the plastic grips that came on my CZ-85B. So they share some quirks of the plastic grips. The back edge does not follow the same curve of the backstrap, and the corner at the butt extends over the edge of the metal.
Additionally, there is a defect in the texture pattern. Near the top of the right side panel some of the hex points were not cut deep enough and have smooth tops.
Additional Photos (click on any picture for a larger view)