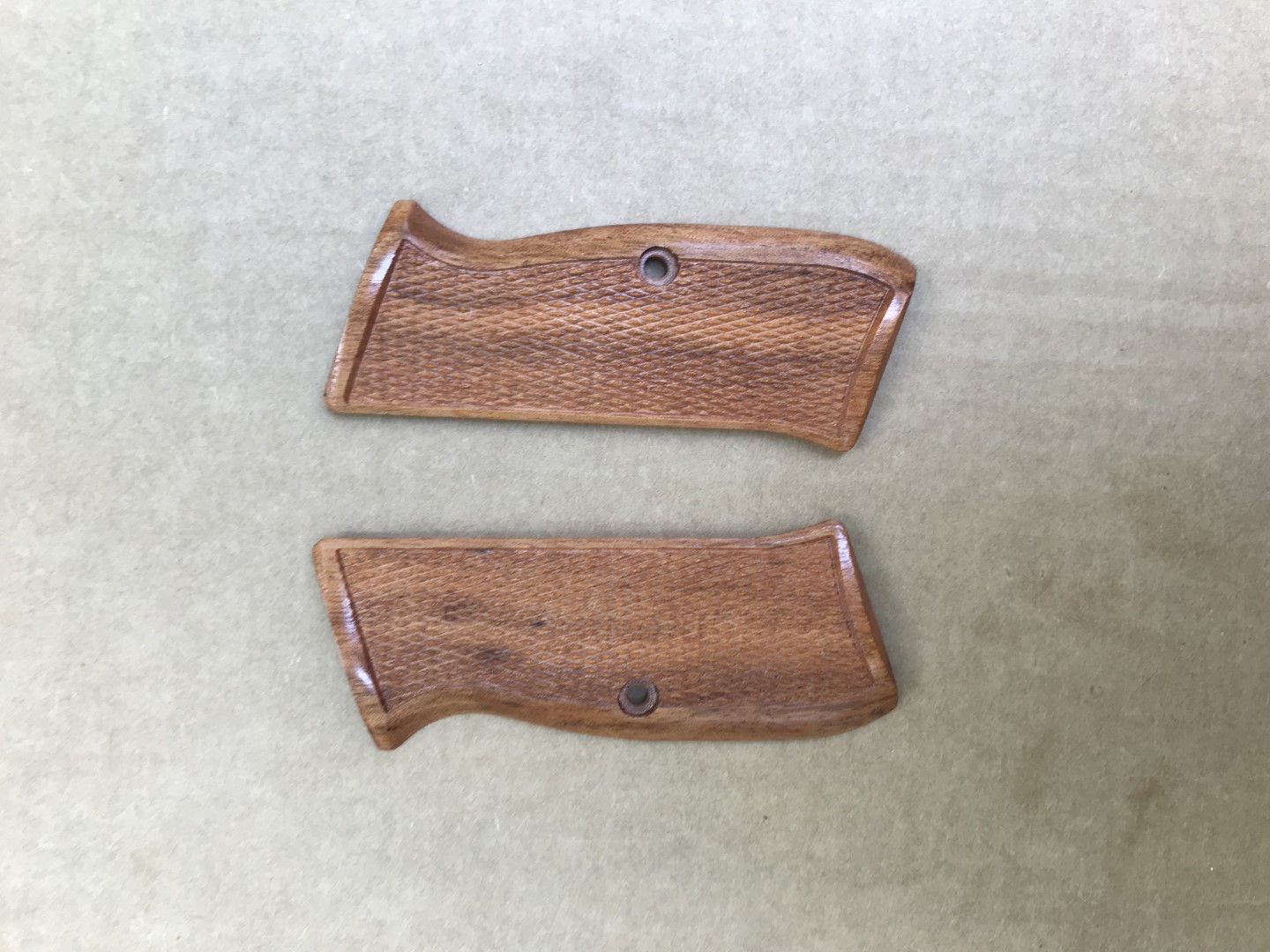 Tags
africanwalnut
checkered
cz75
About
GRIPS only. Pistol is not for sale.
A set of checkered African Walnut grips for the CZ-75 series (including 75B and 85B). The orange color really stands out on a black pistol and makes for a nice contrast.
These are a transitional design where I was tweaking the shape from the factory plastic grips. The back edge of the grip matches the curvature of the frame better than the factory grips. But like the CZ plastic grips, the bottom corner of the grip protrudes slightly past the metal of the butt.
These grips have been tested under recoil.
Additional Photos (click on any picture for a larger view)