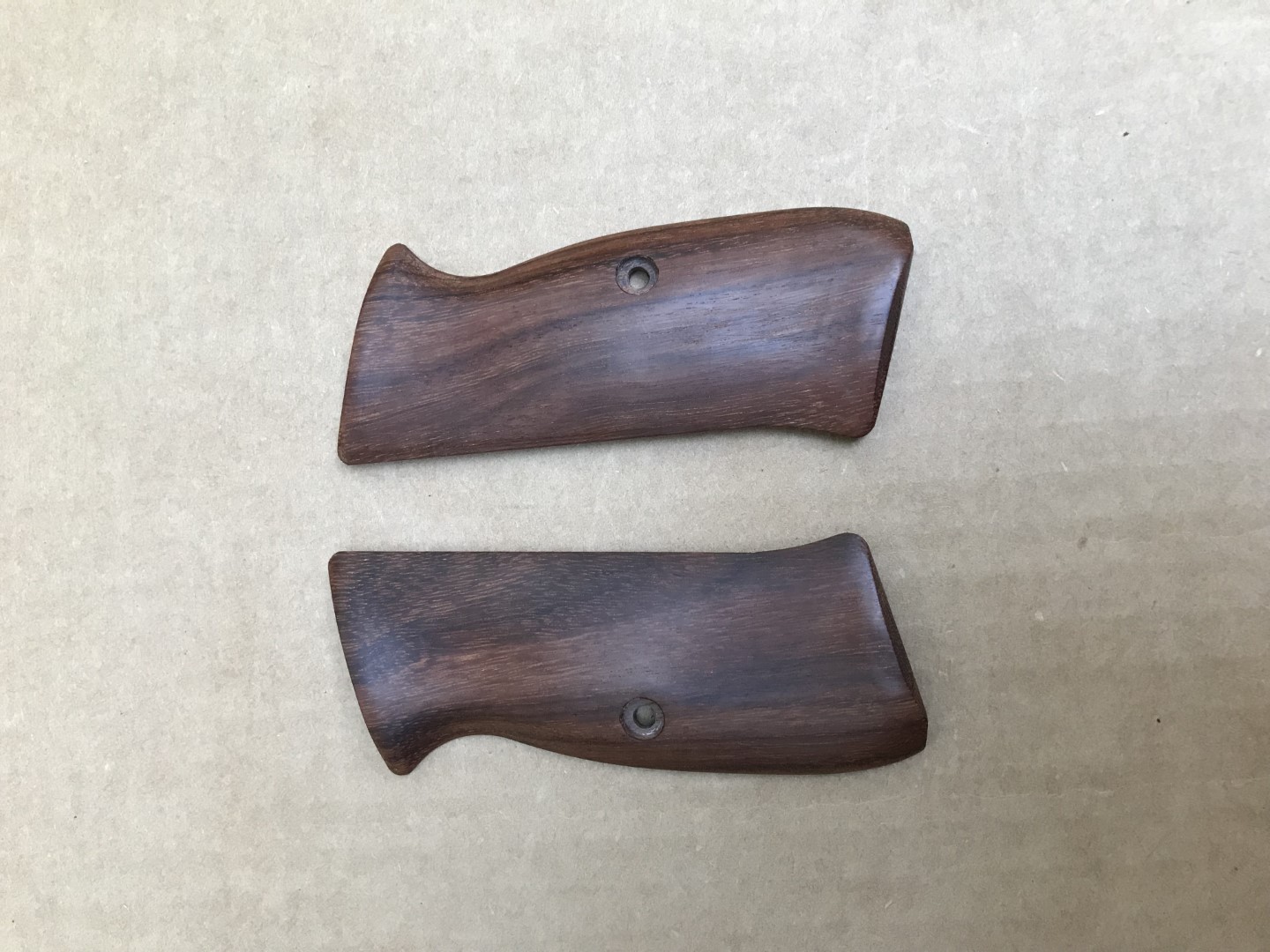 Tags
About
GRIPS only. Pistol is not for sale.
A set of smooth Grandillo grips for the CZ-75 series (including 75B, 85B, and SP-01). These are finished with paste wax only -- the wood is naturally polished to a high sheen and is so dense it is practically waterproof, so it does not require a built-up layer of finish.
I can add checkering to these for an additional cost of $20 and 1-2 weeks delay before shipping to apply a new finish over the checkered areas. Send me an email if interested.
UPDATE
These sold at auction and the customer who purchased them chose to have them checkered with a 20LPI pattern. The last picture shows the result.
Additional Photos (click on any picture for a larger view)