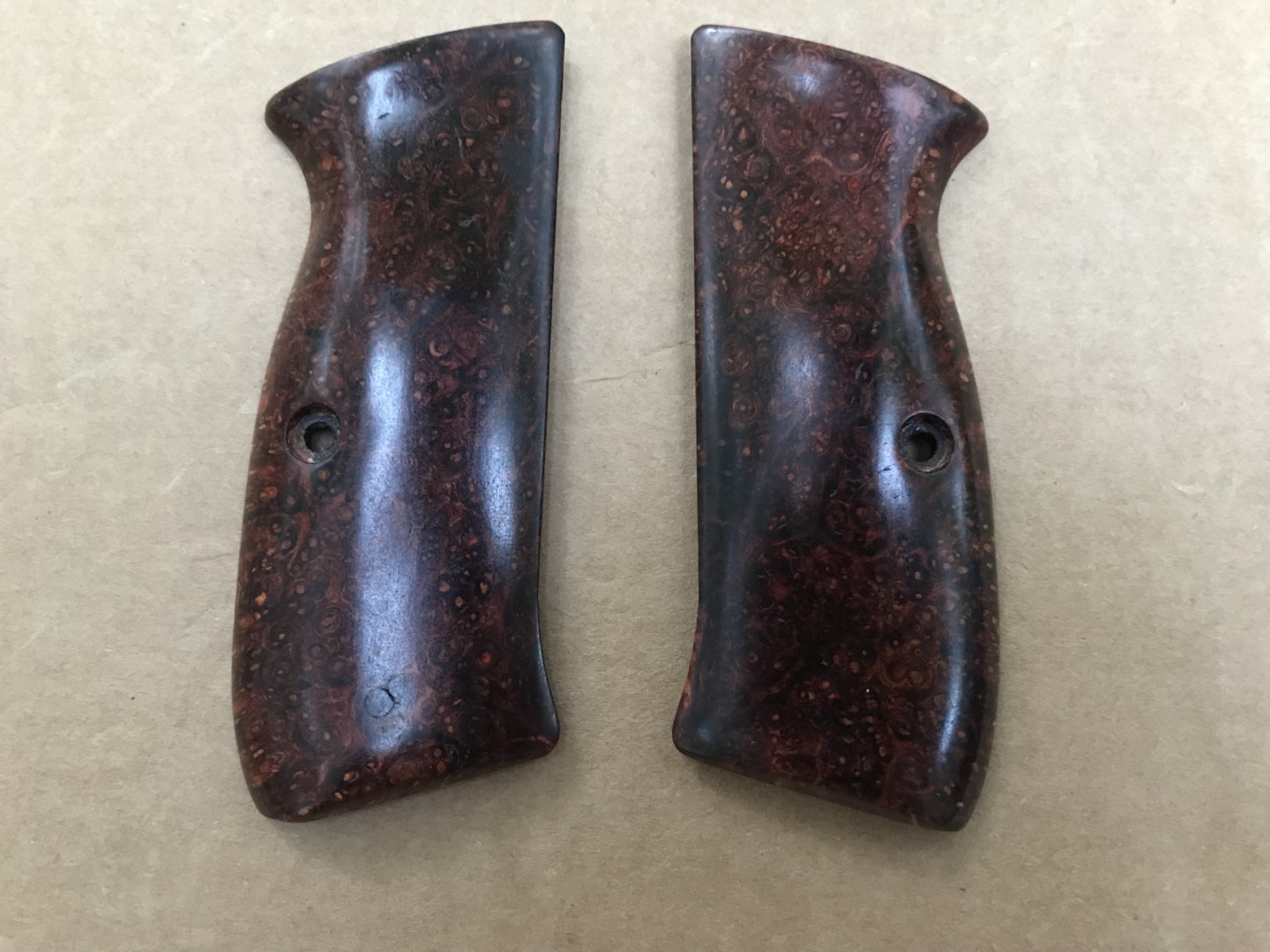 Tags
About
GRIPS only. Pistol is not for sale.
A custom set of grips made of gallery grade stabilized Amboyna burl. Finished with Tru-Oil and then buffed with paste wax.
I normally like to take pictures in natural light, but it was late in the evening as I photographed these and the pictures came out too dark.
Therefore, I included a couple pictures taken under indoor lighting.
I would say the pictures using my ratty black mousepad as a background portray the grips as a lighter red than they really are, and the ones in my hand are pretty accurate.
Additional Photos (click on any picture for a larger view)