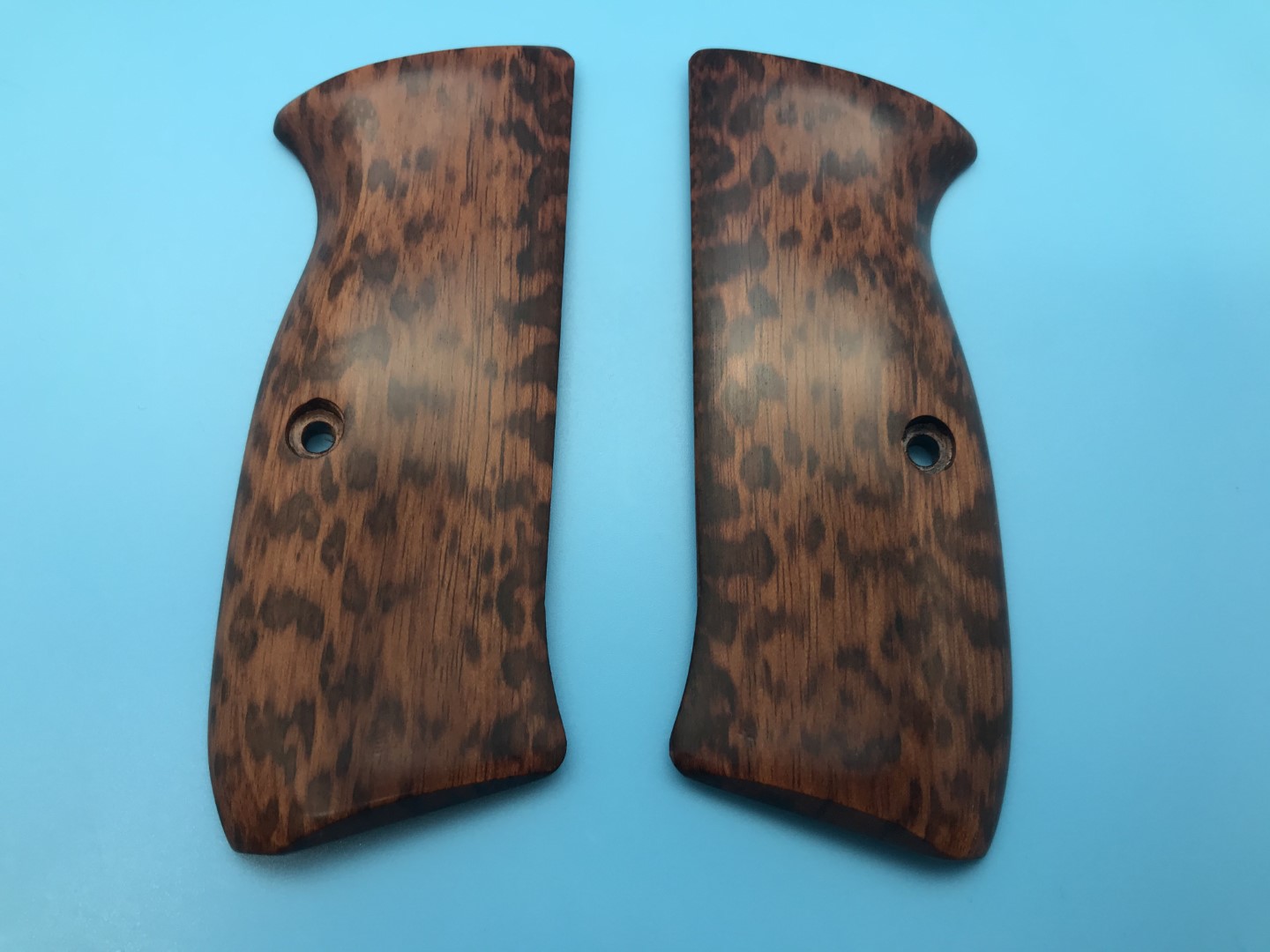 Tags
About
GRIPS only. Pistol is not for sale.
A set of snakewood grips for the CZ-75 series of pistols, including the CZ-75B, CZ-85B, SP-01, and similar models.
This wood is beautiful, extremely hard, and is considered by many sources to be the rarest species of wood in the world. These grips are made from an A-grade piece with full snake figure across the grip surface.
I won't offer checkering option on these grips. Checkering would obscure the beautiful figure and be a waste of rare wood.
Additional Photos (click on any picture for a larger view)