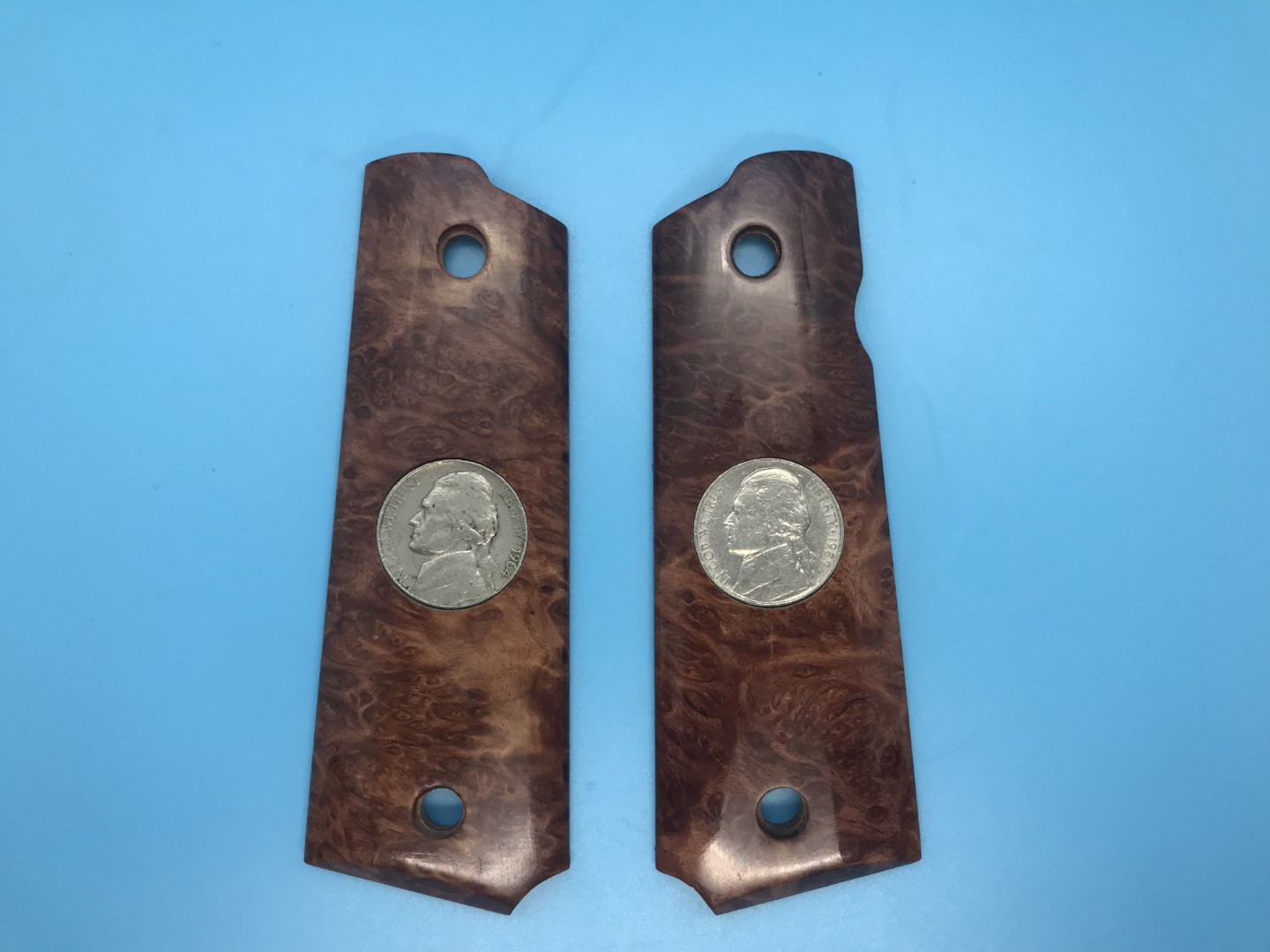 Tags
About
GRIPS only. Pistol is not for sale.
1911 grips made of Australian mallee burl. Made on request for B.P.
Cut for US Nickels to be embedded in the center of each panel. The grips come with a sample scrap piece to practice gluing coins into. These grips also have an ambi safety cut.
Pictures prior to nickel cuts included for reference only.
Additional Photos (click on any picture for a larger view)